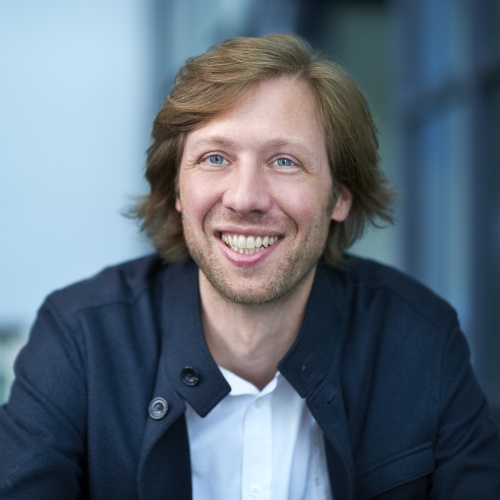 Rogier van der Heide
Thought leader on strategic design, open innovation, design & business.
Categorie
Business & Management, Industrie, Design & Kunst
Type
Expert | Thought leader, Visionair | Innovator
Inzetbaarheid
Keynote spreker, Dagvoorzitter/ Presentator, Workshops, Debat
Biografie
Rogier is a sought after speaker on the international stage of thought leadership: TED, UN Innovation Summit, leading universities, nation wide television. Around the world, his talks are highly inspirational, motivating and offer a positive, optimistic look on our future. Rogiers is consistently rated "best speaker of the event".
Rogier's keynotes are entertaining, delivered with humor and often they engage the audience live. They address that "Innovation does not happen in a vacuum" and that the human factor shall never be overlooked in innovation. Empowerment is more important than power!
Booking Rogier as speaker or presenter means you book a lot of energy and inspiration! Also, Rogier is known to come to your event being super prepared, so his presentation for you will be highly tailored and certainly valuable for your audience.

Inzetbaarheid
Dagvoorzitter/ Presentator
Spreker
Rogier van der Heide spreekt over de volgende onderwerpen:
Innovatie: hoe zet je creativiteit en "design thinking" in om nieuwe markten te vinden en ondernenmingen duurzaam succesvol te maken

Design en creativiteit in uw bedrijf: de tijd dat design ging over een kleurtje en de vorm is al heel lang geleden. Design bepaalt hoe uw mensen werken en hoe ze presteren!

Samenwerking en diversiteit: nog nooit was u na een presentatie zo geïnspireerd als leider om in uw bedrijf teams te vormen die uitblinken in diversiteit, en die dankzij hun "collective brain" tien keer beter presteren en twintig keer meer plezier hebben op het werk!