Paul Matthews
Practical tools and methods to make your L&D more effective
Inzetbaarheid
Keynote speaker, Workshops, Masterclass
Thematiek
Getting L&D Strategy right, Making your training course more effective, How L&D can solve the Performance Puzzle, The role of L&D in a modern world, The critical early days for a new starter
Tijdlijn
2019
World of Learning Conference, Birmingham UK (October 2019)
2019
E-Learning Fusion Conference, Warsaw Poland (April 2019)
2018
NZATD Conference, Auckland NZ (May 2018)
2016
Dossier Solutions, Oslo Norway (October 2016)
2014
Virgin Media, Coventry UK, (Dec 2014)
Biografie
Paul Matthews is one of the leading Learning & Development experts, with three best-selling books to his name. An accomplished keynote speaker, he speaks around the world on a diverse range of topics. He brings L&D to life with stories from his extensive travels that fascinate and inspire. He is known for reducing complex theory down to practical tools and sharing them in a way that everyone can use to get better results. As well as being a sought-after speaker, Paul provides consultancy services, training workshops and webinars for blue-chip clients in the UK and beyond.
Spreker
Mission:
"I believe the principles in my books lead to better businesses for everyone involved – for the customer, for the employees, for the business owners, and of course for those in L&D who are using these principles.
My vision is that thousands of L&D people become more empowered and contribute more to the businesses they are part of.
Vision:
It's not my story so much as the story of the people in the audience. I have a knack for helping them translate their reality so they can see the elephant in the room, and so they know what to do about it, so it doesn't trample their crop.
To continue the crop analogy, it is about helping people grow their own food and giving them the tools and knowledge they need to grow it well and protect it.
Reviews:
"A brilliant L&D expert speaker who always gets great feedback. This year we asked Paul to step in for a keynote speaker who had to pull out at the last minute. Paul had less than 24 hours to prepare but was able to produce a great presentation that attracted a large audience. The delegates were very happy!"
​​Tracy Shah, Director, Venture Marketing Group Limited, London
​"I really enjoyed your seminar. I'd actually been on a 2-day course about performance-based consultation the week before and found that I got so much more out of your 30-minute seminar than the full 2-day course!
Rebecca Pooley, Learning Specialist, NPOWER Business
"His message has clarity. Paul takes a very no-nonsense approach and explains complex ideas with ease. His talks inspire and invigorate the audience, encouraging L&D towards accuracy, transparency and true collaboration."
Samina Anwar, Head of Learning & Development Programmes
"I saw Paul speak tonight and he was superb. He clearly knows his stuff inside out and I would recommend him unreservedly based on my personal experience of how he delivers his knowledge."
Rory Murray, Delivery, Operations & Strategy Specialist (EMEA), National Grid
"Just wanted to say how much I enjoyed your session last week and to compliment you on your excellent facilitation. It demonstrated what I have sometimes thought but found hard to articulate – it is the space between words that creates meaning – not the 'absolute' meaning of a word. Letting us roam freely and then having the dexterity to bring back some focus was truly admirable. Difficult concept to sell of course – most business managers would roll their eyes, but in fact would all benefit from just such musing, from time to time."
Karen Maxwell, Leadership & OD Consultant, KMC Ltd
Literatuur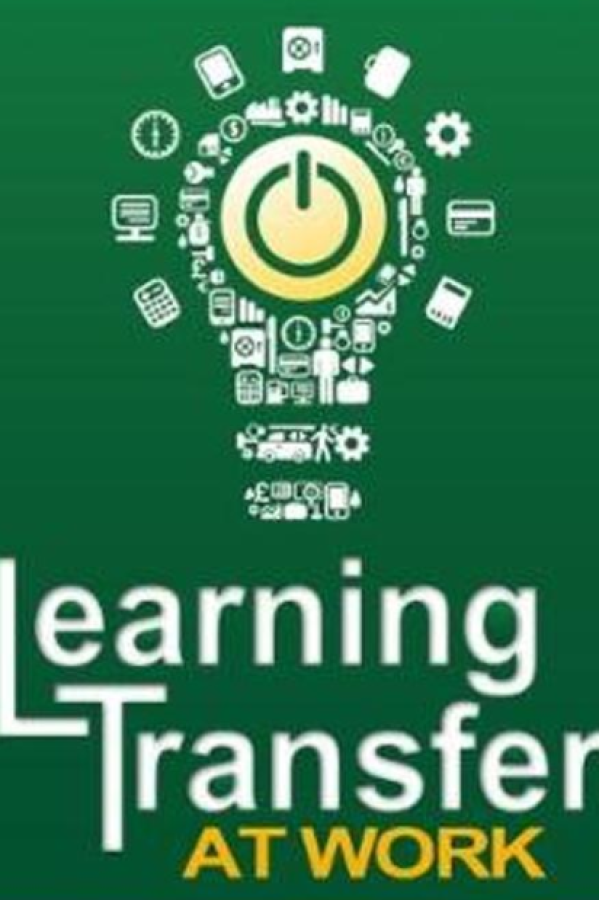 Capability at Work: How to Solve the Performance Puzzle
Many organisations struggle with poor performance. Despite investing in various learning and development initiatives they seem unable to solve the performance puzzle. They cannot get to the real underlying cause of the lack of performance, and so it continues.
meer info & recensies
Topics
Getting L&D Strategy right
There are three things missing from most L&D strategies. Paul calls them the elephants in the room, ignored, but potentially dangerous. They are: Performance Consultancy, Informal Learning, and Learning Transfer.
In this keynote, Paul explains how they tend to act together as well as practical ways to start dealing with them. Oh, and of course he reveals the fourth sneaky elephant!
Making your training course more effective
For all the great work we do in the classroom, research shows that only a small amount of the information delivered gets used effectively back in the workplace. That's a problem!
In this keynote, Paul shares how to put a 'wrapper' around your classroom event so the event itself is more effective, and the learning is transferred back to the workplace and 'operationalised'. This is how to make sure your training stays alive after the classroom, and generates the benefits you, and your sponsor, are looking for.
How L&D can solve the Performance Puzzle
Learning & Development can save money by understanding the role of performance consultancy and making sure they don't make the common mistake of confusing it with learning consultancy. Performance consultancy acts as a filter to stop the common practice of L&D working on learning programmes that are unlikely to solve the original business problem.
In this interesting keynote, speaker Paul Matthews shares how to make sure that L&D is working on (and spending money on) the right stuff, not just whatever someone asks for. To sum it up; do less, save money, and get better results!
The role of L&D in a modern world
The role of L&D must change to keep up with the demands of a rapidly changing and VUCA world. Paul shares a progressive approach to L&D that will change your brand into a trusted business partner adding value rather than a cost centre with little recognised impact on the business. What do the people in your organisation say about L&D when you are not in the room?
He also talks about how the senior executive team can most effectively use the services of L&D to execute their strategy and achieve their organisational vision.
The critical early days for a new starter
The first few days and weeks of a new employee's relationship with their employer are critical for setting things up for a happy future for both parties. There are several stages to the process and each stage needs to be handled well to engage the new employee and satisfy their needs at each stage.
In this keynote, the audience will learn the secrets to great onboarding – the kind that truly makes a difference to someone! This keynote is ideal for leaders, HR and onboarding teams.