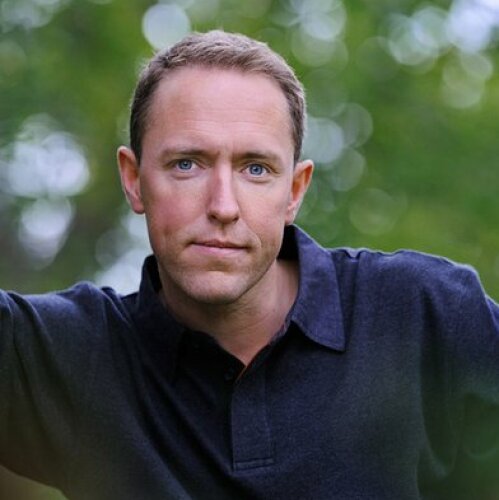 Mattias Klum
One of National Geographic's most dynamic storytellers
Categorie
Energie, Klimaat & Milieu, Wetenschap & Onderwijs
Type
Expert | Thought leader, Bedrijfscoach | Trainer, Mental coach | Spirituele spreker, Wetenschapper
Inzetbaarheid
Keynote spreker, Expert, Workshops, Debat
Biografie
Mattias Klum is a photographer, cinematographer and director. In an artistic way that is entirely his own, he describes and portrays animals, plants and natural and cultural settings in the form of articles, books, films, lectures and exhibitions. Since 1997, Mattias has produced multiple articles and thirteen cover stories for National Geographic magazine. He has produced 9 film projects and published 14 books to date, including two with Johan Rockström: The Human Quest: Prospering Within Planetary Boundaries, with a foreword by President Bill Clinton, and Big World Small Planet: Abundance Within Planetary Boundaries.
Mattias has been named a Young Global Leader of the World Economic Forum, awarded an honorary Doctorate in Natural Sciences by Stockholm University, appointed Senior Fellow at the Stockholm Resilience Centre, Fellow at the National Geographic Society and the Linnean Society of London, goodwill ambassador for IUCN and WWF and serves as a member of the Board of Trustees at WWF Sweden.
Mattias Klum and Iris Alexandrov are since fall 2016 working together in their artist duo Alexandrov Klum, where they create artworks and commercial works in thematics connected to environmental issues, anthroponegenic trends and mythology. The couple are currently working on projects in Svalbard, Hawaii, Zimbabwe, the Maldives and Sweden.
Mattias lives with his partner and artist colleague Iris Alexandrov outside of Uppsala in Sweden.
Spreker
Klum is an internationally sought-after lecturer and has given more than 3000 lectures worldwide. A selection of business customers: Tällberg Foundation, Clinton Global Initiative, The Royal Palace of Sweden, Prince Albert II Foundation, Apple, The Prince's Trust, IKEA, National Geographic Society, WWF, Ermenegildo Zegna Group, Chautauqua Institution, Audi, American Express and Sweco, among others. He is internationally recognized for describing and portraying animals, plants, and natural and cultural settings in the form of articles, books, films, lectures and exhibitions. His artistic photographic language has rendered him success not only in the world of documentaries but also in the art scene.
Literatuur
Big World, Small Planet
Big World, Small Planet probes the urgent predicament of our times: how is it possible to create a positive future for both humanity and Earth? We have entered the Anthropocene—the era of massive human impacts on the planet—and the actions of over seven billion residents threaten to destabilize Earth's natural systems, with cascading consequences for human societies. In this extraordinary book, the authors combine the latest science with compelling storytelling and amazing photography to create a new narrative for humanity's future.
meer info & recensies