Chris Baldwin
Wil je Chris Baldwin boeken? Assemblee Speakers is het officiële boekingskantoor van Chris Baldwin. Hier kun je een optreden boeken van Chris Baldwin. Vraag een offerte aan bij onze boekers. Het verplicht je tot niets.
Categorie
Business & Management, Wetenschap & Onderwijs, Communicatie & IT
Type
Expert | Thought leader, Bedrijfscoach | Trainer, Wetenschapper
Inzetbaarheid
Keynote spreker, Coach / Trainer, Expert, Dagvoorzitter/ Presentator, Workshops
Thematiek
The Future of Digital, The Future of Advertising & Marketing
Tijdlijn
2017
IAB Keynote on Future of Digital.
2014
Pitched and won 17M from City of Amsterdam to launch a new Institute.
2010
Very successful few years of business allowed me to semi-retire and focus on family.
2007
Successfully defended my PhD thesis in Medicine on HIV/AIDS (audience 200+)
2003
Presentation of scientific discovery to audience of 1000+ including Nobel laureates.
Biografie
Chris Baldwin is a Bio-Technologist, Digital Strategist and Organisational Change Agent | Expert and Thought leader on Digital Disruption & Digital Transformation.
He is currently a recognized industry expert and thought leader in the digital advertising industry. Chris's ability to authentically engage audiences sets him apart from most speakers. He delivers passionate keynotes and powerful messages that often challenge the status quo and inspire people into action.
Chris is an early Internet pioneer with a strong entrepreneur spirit, having founded and lead numerous startups in the Netherlands, France, US, UK, Australia, Romania and India. He has delivered hundreds of commercial pitches and keynote presentations at conferences and boardrooms on topics of Digital Disruption and Digital Transformation. He has worked with brands such as the Dutch Government (DPC), NS, Rabobank, Interpolis, Freo, ABN AMRO, Volksbank, SNS Bank, Jumbo, Ahold, Albert Heijn, Plus, ICI Paris, Kruidvat, KPN/XS4ALL, T-Mobile, TUI, Landal Greenparks, Sundio, Intertoys, LOI, Catawiki, Dominos, G-Star, Mercedes, Omoda, TNT, Wehkamp, Europcar, IPG Mediabrands, Academic Medical Center and the University of Amsterdam.
Chris has served on the boards of numerous digital media agencies as Strategy Director, CTO and CEO. He has lead the largest e-Patient community for Cystic Fibrosis and worked for non-profit organizations such as the Amsterdam Institute for Global Health and Development (AIGHD) and the Amsterdam Health & Technology Institute (AHTI), for which he was a founding member in 2014, playing a key role in helping secure 17 million EURO in funding from the city of Amsterdam.
He guest lectures regularly at numerous universities in the Netherlands and is a member of the external educational board for the Hanze University of Technology defining curriculum standards for digital marketing. He was recently invited to join the Acceptable Ads Commitee to create new and exceptional ad standards that improve the user experience and deliver real value to content publishers and online advertisers. He is regularly invited to speak as ambassador on digital disruption and transformation topics on behalf of leading organisations including Microsoft, Google, IPG Mediabrands and the International Advertising Bureau (IAB) on an International capacity.
Chris holds a Doctorate in Medicine and a Bachelor and Masters degree in Biotechnology with magna cum laude, and is known in the field of Medicine for having discovered the first drug-dependent HIV-1 virus and co-developed a candidate vaccine for HIV (AIDS). As a Virologist, Chris has performed extensive research in the fields of evolutionary virology, microbial drug resistance, gene expression systems and cancer.
His background in medicine, technology and entrepreneurship, gives Chris a unique perspective and the ability to merge biological and technological systems and apply these insights to paint a picture of the future to help organisations navigate in an era of technological disruption. For this, Chris has developed a novel model called "Meaningful Connections" on how to build relationships through technology in a digital age and helps organisations build strategic frameworks to empower their digital transformations.
Chris also bring to the stage an empathetic and compassionate human being, two decades of international sportsmanship and coaching, and the true test of character: Serving and loving a family with 3 children.

"Chris Baldwin is a natural speaker, who is very well able to take the floor and carry away his audience while sharing with them his vision of the future. Chris has both a huge experience and a lot of practical knowledge, by which his presentation is guaranteed to be full of inspiration and possibly some enlightenment. Chris knows how to interpret modern times with the right sense of urgency."
Joop de Vries
Hanzehogeschool Groningen, University of Applied Sciences.
"Chris Baldwin gave an inspiring presentation about the core of online advertising and the importance of meaningful connections and was the best rated speaker of the day according to our survey"
Justus Wever
IAB Netherlands – Chairman of the Search Taskforce.
"With a 97% attendee satisfaction rate, Chris outperformed all other speakers."
Bertram Welink
Microsoft
Inzetbaarheid
Dagvoorzitter/ Presentator
Spreker
Chris Baldwin is a most inspiring speaker on the following topics:
Future of digital
What will a digital future look like and how will it impact our lives?

Future of Advertising & Marketing
What strategy (choices) should we consider moving forward and why?
How can we evolve and adapt to this changing environment to grow more sustainable businesses.

Future of work and automation
What are the skills that will be in demand in the future?
What should I be learning now to be relevant and in demand in the future?

Future of Content
How to communicate through digital channels with content that persuades people by addressing needs, wants and desired?

Meaningful Connections
A model Chris Baldwin developed to talk about the future of digital, the internet, advertising, and marketing and how to influence people to enter into a relationship with you as a business.
Topics
The Future of Digital
what will a digital future look like and how will it impact our lives.
The Future of Advertising & Marketing
What strategy (choices) should we consider moving forward and why? How can we evolve and adapt to this changing environment to grow more sustainable businesses.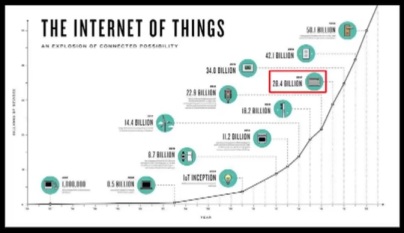 Chris Baldwin
With a background in Biotechnology and Entrepreneurship, Chris tries to shed some light on the role technology plays in our lives by addressing the fundamentals of relationships and business in a digital age.