Melonie Dodaro
Assemblee Speakers is the official booking agent of Melonie Dodaro. Contact Melonie Dodaro as keynote speaker at your event directly through Assemblee Speakers!
Category
Marketing & Sales
Type
Author, Personal coach | Trainer
Employability
Keynote speaker, Coach / Trainer, Expert, Breakout session, Master class
Timeline
2018
LinkedIn Unlocked: Unlock the Mystery of LinkedIn to Drive More Sales Through Social Selling | hit #1 in 7 countries in 63 categories
2014
The LinkedIn Code | hit #1 in 3 countries in 12 categories
Biography
Melonie has earned a global reputation as a no-nonsense speaker, trainer and author in the field of LinkedIn and social selling by sharing her proprietary formula, The LINK Method™, a lead generation process for converting new connections into clients.
Melonie helps businesses, individuals (and even governments) master the art of social selling and LinkedIn marketing while increasing authority, credibility, trust, and ultimately sales.
She's the author of The LinkedIn Code and LinkedIn Unlocked, an international #1 bestseller in seven countries, she's also the creator of Cracking the LinkedIn Code 3.0 an online training and coaching program.
Speaker
"When you stop collecting connections and start building relationships, you increase trust and credibility; you are able to attract more clients."
Topics
(1) HOW TO GO FROM COLD LINKEDIN CONNECTION TO CLIENT
Melonie's international bestseller, LinkedIn Unlocked has become the go-to resource for businesses and individuals worldwide, laying out a step-by-step guide to attract, convert and sell using LinkedIn. Her LinkedIn Unlocked keynote presentation is a riveting, task-based wakeup call to every attendee who has been ignoring LinkedIn or using it incorrectly.
What You Will Learn:
How to set up a process to have more leads and prospects to fill your sales pipeline
The LINK Method™, Melonie's proprietary lead generation formula for converting new LinkedIn connections into clients
How to avoid the mistakes that others make that destroys trust and damages their credibility
(2) I HAVE A LINKEDIN PROFILE, NOW WHAT? [SOCIAL SELLING ROADMAP]
Marketing activities that don't produce ROI are a waste of time, and connecting with your ideal prospects on LinkedIn is only as important as your ability to convert a healthy percentage of them into clients. In this keynote presentation, Melonie shows you how to do just that.
What You Will Learn:
The 5 E's to an effective LinkedIn and social selling strategy
The right way to engage your leads and prospects in conversation on LinkedIn
How to develop expert positioning through the right use of content
(3) HOW TO CREATE A LINKEDIN PRESENCE WITH THE WOW EFFECT [PERSONAL BRANDING]
In this step-by-step presentation, you'll learn how to turn your LinkedIn profile into a client-attracting magnet and have decision makers click "accept" to your connection requests.
What You Will Learn:
That everything you thought your LinkedIn profile should include is wrong, and what you need to write to build a powerful personal brand
The three things decision makers look for before accepting your connection request
How ensure that your profile resonates with your ideal clients and that you stand out
Literature
The LinkedIn Code
Discover How to Crack the LinkedIn Code
Not just another social network, LinkedIn is a powerful business-building tool to attract more leads and clients. In fact, this lead generating GOLD MINE is over 277% more effective for lead generation than any other social media method.
If you're in business, you NEED to be on LinkedIn. But you need to do it RIGHT - or you'll spin your wheels and waste more time than it's worth. The LinkedIn Code cuts right to the chase, providing you with all the tools you need to navigate the often confusing landscape of LinkedIn, so you can unlock the rich rewards it can bring to your business.
In T"he LinkedIn Code, " award-winning social media expert Melonie Dodaro shows you how to: Create a professional LinkedIn profile that is client-focused and speaks to your ideal prospects and clients Get your profile to show up at the TOP of the LinkedIn search results, so prospects find YOU and not your competitors Understand LinkedIn etiquette and best practices, so you can build relationships and avoid doing anything to damage your credibility Generate leads using proven social selling techniques with a step-by-step lead generation plan that you can implement daily for maximum results in minimum time
"The LinkedIn Code "reveals the very same system developed and practiced by author Melonie Dodaro, who receives more than 70% of her leads from LinkedIn. Packed with daily and weekly checklists, example messages and case studies of professionals and companies that have seen a massive increase in revenue by following these exact principles, "The LinkedIn Code "is your key to cracking the secret of using LinkedIn for true business success.
more info & reviews
LinkedIn Unlocked
LinkedIn is an untapped goldmine of leads but few people understand how to convert those leads into clients.

The sad fact is, there are very few who are using LinkedIn to build meaningful connections that translate into measurable sales results. Forget the old sales and marketing gimmicks. In this eye-opening book, Melonie Dodaro explains how to master social selling on LinkedIn to generate B2B leads and clients.

LinkedIn Unlocked is a social selling roadmap that will help you generate a consistent flow of quality leads.
more info & reviews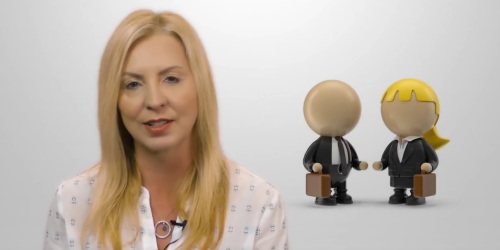 LinkedIn Unlocked | Melonie Dodaro
LinkedIn is an untapped goldmine of leads, but few understand how to convert those leads into clients.