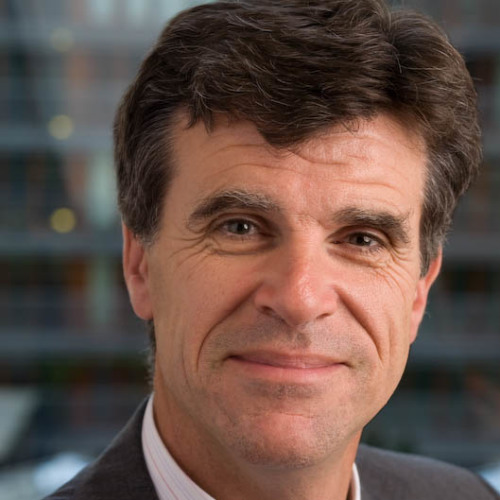 Dion Kotteman
C-Level IT & Strategy Expert. Author of The Project Saboteur.
Category
Business & Management, Politics
Type
Expert | Thought leader, Business leader | Entrepeneur, Author
Employability
Keynote speaker, Moderator/ Presenter, Breakout session, Debate
Biography
Dion Kotteman heeft een eigen adviespraktijk van waaruit hij strategisch C-level advies geeft aan bedrijven en overheden. Hij is lid van de Raad van Commissarissen van een verzekeringsbedrijf. Eerder was hij Rijks – Chief Information Officer, CIO-Rijk. Ook was hij Algemeen Directeur van de Rijksauditdienst.
Hij heeft ruime executive management ervaring in de profit en not-for profit sector, waaronder directeur bij de ING, Rabo en ABN AMRO. In het verleden was hij commissaris van politie en werkte voor Interpol en Europol. Ook was hij lid van de raden van toezicht van twee universiteiten.
Dion schrijft boeken, waaronder "De Projectsaboteur" (verschenen in zeven landen) en "Ga toch leidinggeven!". Hij geeft spannende lezingen over deze onderwerpen, nationaal en internationaal. Dion werd opgeleid aan de Nyenrode universiteit en deed een Executive Masters aan de Wharton School of Management in de VS.
Dion Kotteman is een ervaren leider. Hij doet dat met overwicht, natuurlijk gezag, gecombineerd met veel humor. Hij heeft een overtuigende persoonlijkheid en weet zijn publiek te boeien. Hij daagt ze uit tot meedenken en meepraten. Verder volgt hij niet de standaard aanpak, eerder kijkt hij dwars naar iets.
Literature
Ga toch leidinggeven!
We lijken liever te coachen dan leiding te geven. De brancheorganisaties schatten dat er in totaal 40.000 coaches in Nederland zijn. Er is kennelijk vraag naar! Dat zijn vragen waar dit boek zich mee bezig houdt. We kijken naar de overdaad aan coaching, naar weifelende leiders. Dat levert bij elkaar twintig hoofdzonden op. Wat willen alle zoekende en weifelende leiders?
more info & reviews
Agile with a smile
Agile is hot. In korte tijd heeft de methode stad en land veroverd. Het wordt allang niet meer alleen gebruikt bij IT-projecten, maar ook bij procesverbetering, de versnelling van innovatie, de ontwikkeling van nieuwe producten en tal van andere projecten. Met agile gaat je project beter en je levert eerder op wat wordt gevraagd. Niets mis mee toch?
Agile is echter niet altijd de heilige graal. Waar je door rapportages bij de waterval-methode en PRINCE2 een goed overzicht had op de budgetten en deliverables kun je bij agile het overzicht kwijtraken. Het opleveren van de verschillende onderdelen en het sluitend maken van de puzzel is vaak een lastige zaak.
more info & reviews
De projectsaboteur
Every project has opponents who will try to manipulate it so that the result better suits them. A naive idea? Hardly! People have the inclination to adjust truth to suit themselves and serve their own interests: more power, more income, more respect.This book explains how to sabotage a project, the motivations that guide the project saboteur, the alliances the project saboteur might make, and most importantly, how to stop him. It includes real-life case studies, examples, and helpful check lists and tables to determine if there's a project saboteur at work.
more info & reviews