Chris Baldwin
Bio-Technologist, Digital Strategist and Organisational Change Agent | Expert and Thought leader on Digital Disruption & Digital Transformation. Assemblee Speakers is the official booking agent of Chris Baldwin. Contact Chris Baldwin as speaker at your event directly through Assemblee Speakers!
Category
Business & Management, Science & Education, Communications & IT
Type
Expert | Thought leader, Business coach | Mentor, Scientist
Employability
Keynote speaker, Expert, Moderator/ Presenter, Breakout session
Theme
Meaningful Connections, Building Relationships, Exponential Mindset, Digital Transformation
Timeline
2019
#1 on Top 10 speaker list in the Netherlands
2018
Fastest growing speaker in the Netherlands
2018
TEDx Talk "The Choice is Yours"
2017
IAB Keynote on Future of Digital.
2014
Pitched and won 17M from City of Amsterdam to launch a new Institute.
2010
Very successful few years of business allowed me to semi-retire and focus on family.
2007
Successfully defended my PhD thesis in Medicine on HIV/AIDS (audience 200+)
2003
Presentation of scientific discovery to audience of 1000+ including Nobel laureates.
Biography
Chris Baldwin is a seasoned keynote speaker, TEDx speaker and was voted the fastest growing speaker for 2018 and #1 on the top10 speaker list for 2019 in the Netherlands.
Chris is a thought leader in digital transformation, disruptive technologies, digital innovation and building meaningful relationships through technology. He helps thought leaders strategise on innovative ways to build meaningful connections at scale in a hyper-connected world. His ability to authentically engage audiences sets him apart from most speakers. He delivers passionate and powerful keynotes that challenge the status quo and inspire people into action.
He is currently the founder & CEO of 10xDigital, a strategic innovation partner catalysing the growth of agencies & brands. Chris is an early Internet pioneer with a strong entrepreneurial spirit, having founded and lead numerous technology startups. He has delivered hundreds of keynotes and worked with brands such as Microsoft, Google, IAB, IPG, Liferay, Rabobank, ABN AMRO, T-Mobile, TUI, Catawiki, Dominos, G-Star, Mercedes, TNT, Europcar, Loyens & Loeff and the Dutch Government.
Chris has served on the boards of numerous digital media agencies and worked for non-profit organisations such as the Amsterdam Health & Technology Institute (AHTI), for which he was a founding member and helped secure 17 million EURO in funding from the city of Amsterdam. He guest lectures at universities and is regularly invited to speak as a technology evangelist for major international organisations such as Microsoft, Google and IAB.
Chris holds a Doctorate in Biotechnology and is known in the scientific community for having discovered the first drug-dependent HIV-1 virus and co-developed a candidate vaccine for HIV (AIDS). He has developed a novel model called "Meaningful Connections" on how to build relationships through technology, which helps organisations build better customer relationships and drive more business in a digital age.
Speaker
CHRIS BALDWIN
Seasoned keynote speaker, change agent, digital transformation specialist and biotechnologist.
Chris Baldwin is a most inspiring speaker on the following topics:
Building Meaningful Connections at Scale
Inspiring people and organisations into building meaningful connections at scale through technology.
The 7 Mindsets of Successful Customer Relationships
Taking the audience on a journey into the 7 mindsets needed to building successful customer relationships.
Thinking Differently about the Future of Digital
An inspiring story which takes the audience on a journey from MadMen to Steve Jobs to Elon Musk and beyond. Why do we need to think different about the future of digital and how to build a future we can be proud of.
An Exponential Mindset for an Exponential Age
Let me dazzle your audience on the exponential mindset you and your organisation needs to thrive in this exponential age powered by technology.
Enabling the Entrepreneur within your Organisation
What is required to enable an entrepreneurial culture within your growing organisation? This keynote inspires your organisation to become more entrepreneurial, stimulates innovation capacity and retain top talent.
Getting the most out of People & Teams
In this keynote I bring you some hacks on how to get the most out of people and teams to get both what you want and what they want. This is a keynote about soft skills and improving inter-personal relationship skills to thrive in face to face human communication.
Organisational Change & Innovation
In this keynote I inspire organisational leaders and change agents on what it takes to steer an organisation into a digital era and how the most successful organizations of our era deal with this constant state of change.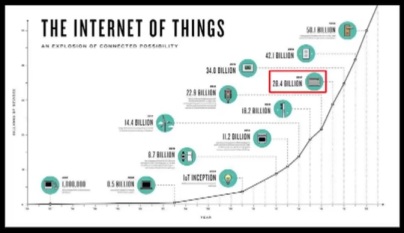 Chris Baldwin
With a background in Biotechnology and Entrepreneurship, Chris tries to shed some light on the role technology plays in our lives by addressing the fundamentals of relationships and business in a digital age.
Chris Baldwin
Keynote by Chris Baldwin: "How to Generate Meaningful Connections" through digital and the Internet.
The choice is yours. Chris Baldwin.
Are you aware of the choices you make? Especially when it comes to the dependence you place on the technologies you adopt into your life? Chris Baldwin will take you on a journey from Steve Jobs to Elon Musk to MadMen, while emphasizing that the choices that are being made are always in your control. So what choices are you making? Because if you are not making them, you can bet that someone else is making them for you. The choice is yours. Chris Baldwin was born on a small tropical island in the middle of the Pacific Ocean called Vanuatu. He grew up to be a highly influential speaker, consultant and entrepreneur. With a doctorate in Biotechnology, Chris helps people and organisations adapt and build meaningful connections to remain relevant in a hyper-connected digital era. This talk was given at a TEDx event using the TED conference format but independently organized by a local community. Learn more at https://www.ted.com/tedx
The choice is yours. Chris Baldwin.
Are you aware of the choices you make? Especially when it comes to the dependence you place on the technologies you adopt into your life? Chris Baldwin will take you on a journey from Steve Jobs to Elon Musk to MadMen, while emphasizing that the choices that are being made are always in your control. So what choices are you making? Because if you are not making them, you can bet that someone else is making them for you. The choice is yours. Chris Baldwin was born on a small tropical island in the middle of the Pacific Ocean called Vanuatu. He grew up to be a highly influential speaker, consultant and entrepreneur. With a doctorate in Biotechnology, Chris helps people and organisations adapt and build meaningful connections to remain relevant in a hyper-connected digital era. This talk was given at a TEDx event using the TED conference format but independently organized by a local community. Learn more at https://www.ted.com/tedx